Tools
Freeware tools
---
Tifinagh Script Converter
Online transliterator based on mapping Tifinagh characters to their corresponding Arabic and Latin characters and vise versa. Click here to see the full version.
---
TMX Viewer
A lightweight tool that let you browse Translation Memory Exchange files (*.TMX). The tool support viewing multiple language files with the ability to sort and search entries.

Main Features:
Display multiple language translation.
Unicode support.
Language column positions can be rearranged and sorted.
A simple search tool.
Select/copy and paste as Tab-delimited data; that means you can select and copy all or part of the data and paste directly into Excel sheet.
Standalone and portable program with a single executable file that is not dependant on other platform like Java or .Net.
To download:


tmx_viewer.zip 64-bit (750 KB) 2022-05-06
---
Tifinagh Script Converter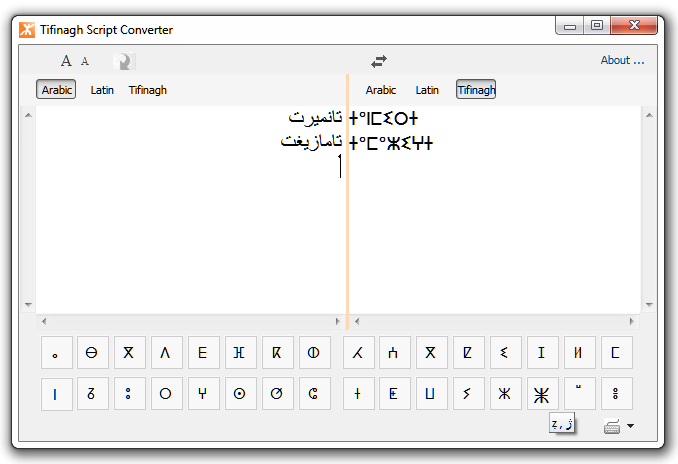 Provide instant conversion between Tifinagh, Latin and Arabic scripts, with support for large text.
To download:


tifinaghSC.zip 32-bit (710 KB)
---
Arabic Code Page Converter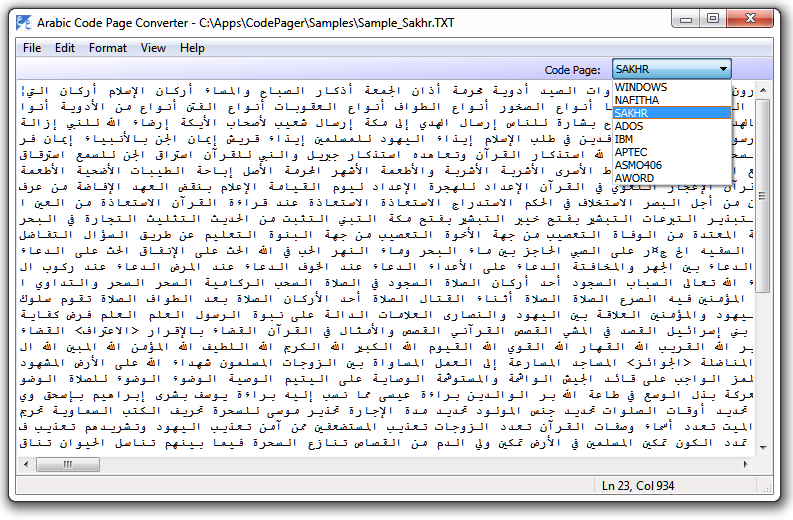 Converts text files from many Arabic code pages to windows (Arabic) code page. Supported code pages are: Nafitha, Sakhr, Arabic Dos, Aptec, Arab Word, IBM and ASMO406.
To download:


ArabicConverter.zip 32-bit (630 KB)
---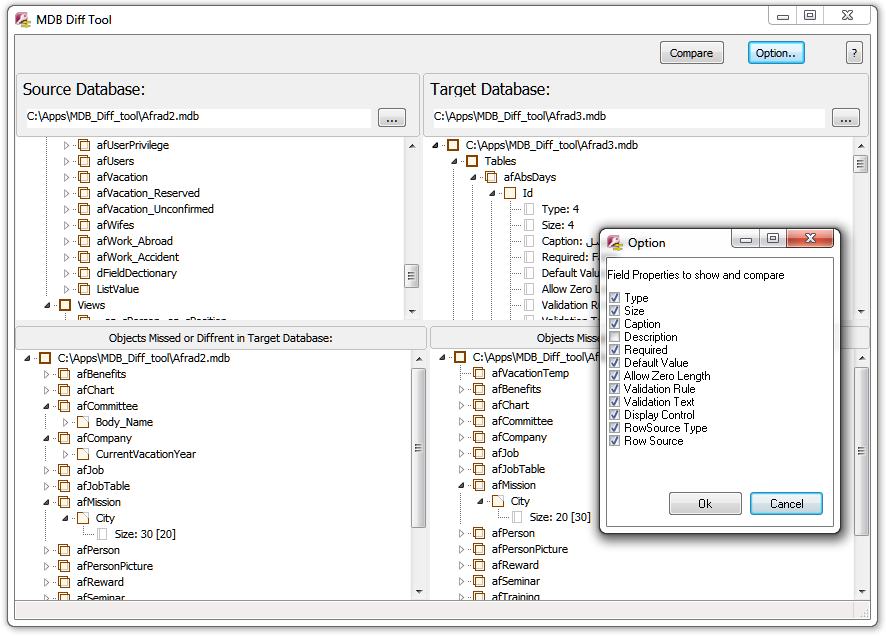 A light diff tool to compare the structure of two Microsoft Access *.mdb files.
To download:


mdb_diff_tool.zip 32-bit (540 KB)
Khaled Shagrouni. - shagrouni @ gmail . com