Visually Control How to Update and Merge Catalog Files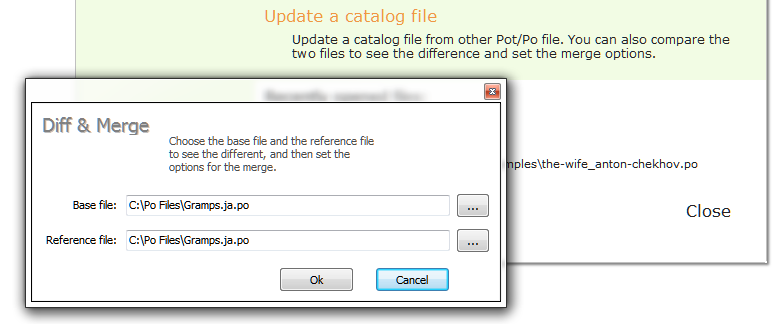 Use Eazy Po's update manager to visually view the deference between two files.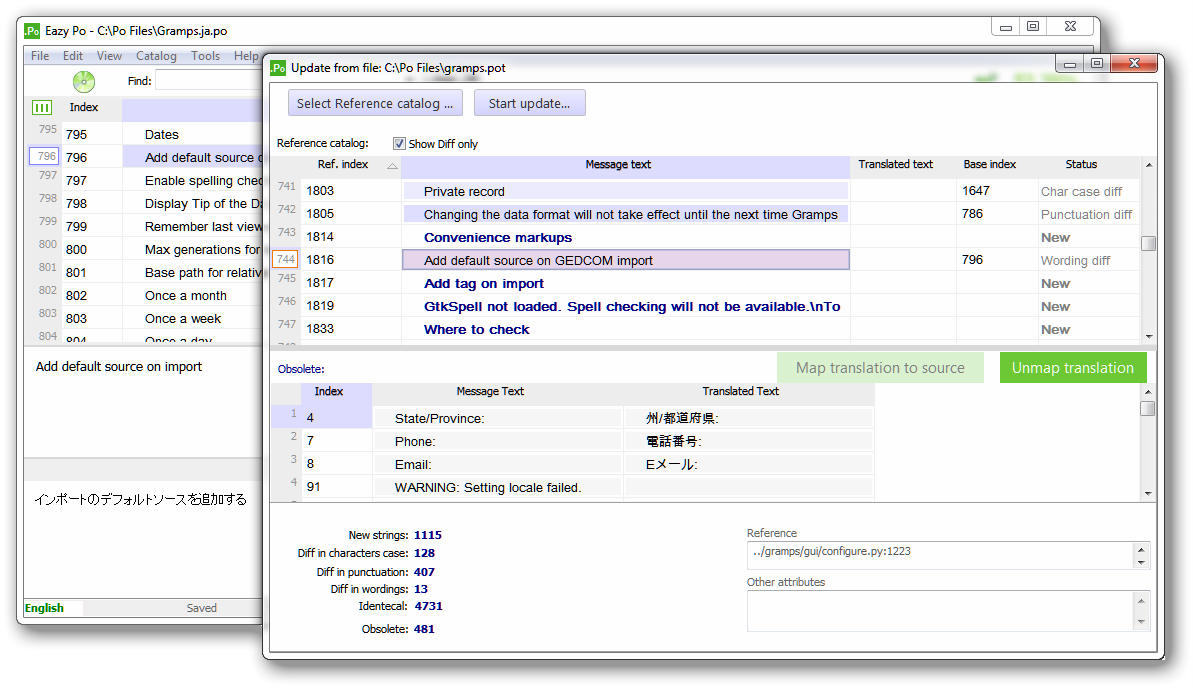 View the reference catalog along with your original catalog side by side. Synchronize messages between two files.
Eazy Po will detect identical messages, new messages and messages which differ slightly from reference due to formatting, spelling, punctuation or wordings.
Obsolete messages listed separately for more action on them.

You can manually map and unmap strings between reference and catalog.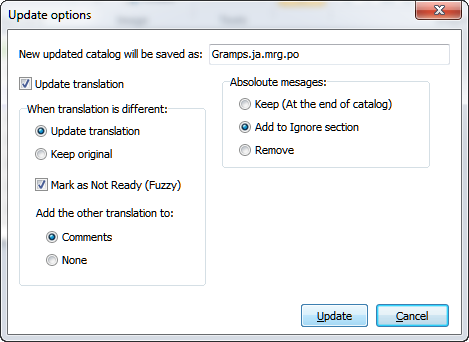 Set more options on how to merge translations.