Create New Catalogs from Source Code - Powerfully and Smoothly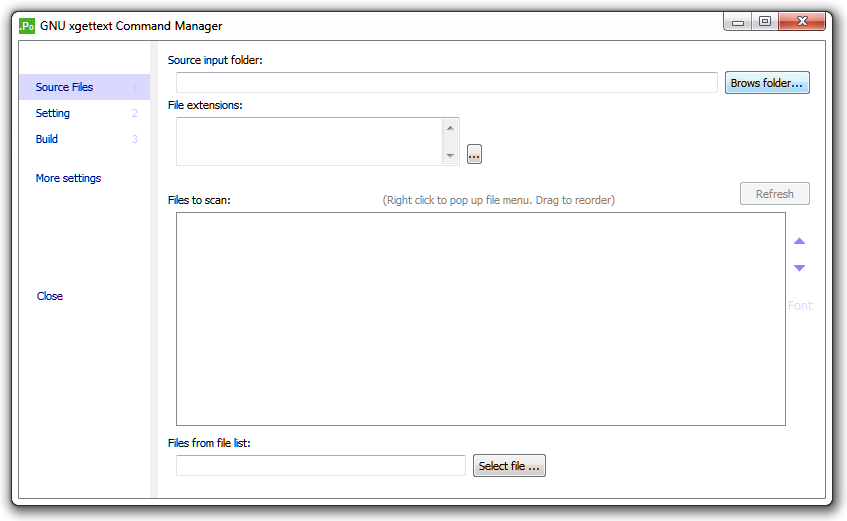 With xGettext Command Manager, you will create new catalogs from source code with just few clicks.
xGettext Command Manager is an easy, yet powerful interface to GNU xgettext tool that allow you to unleash the full power of the tool. See below how this can be done.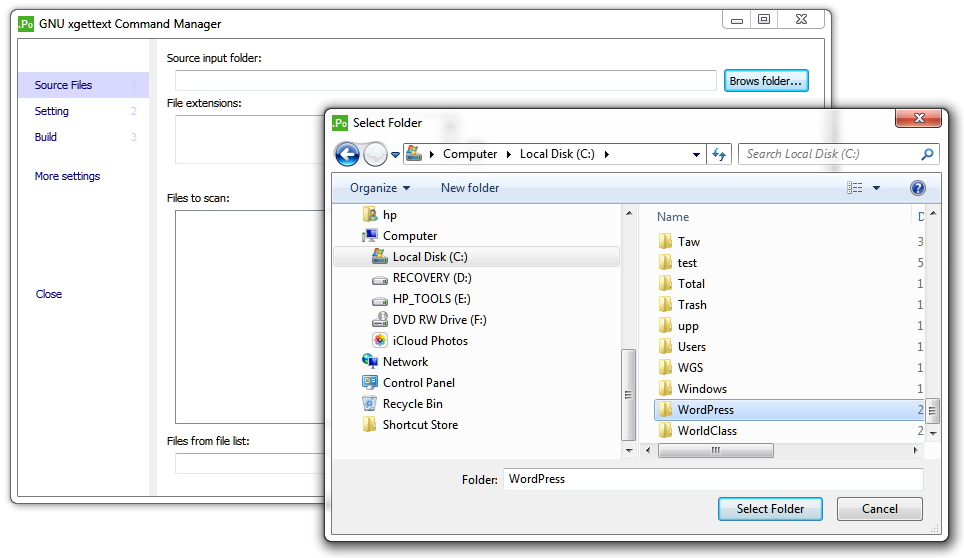 Just select the folder of the source code files and let xGettext Command Manager do the rest for you.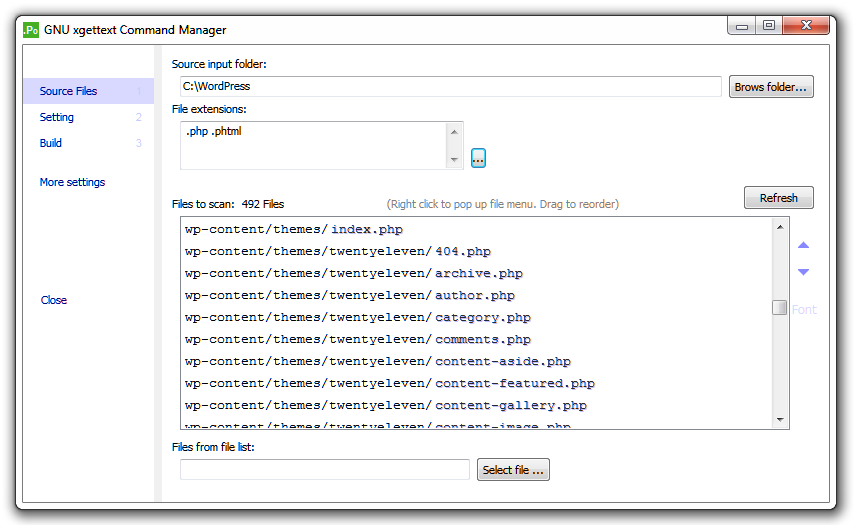 Source code files will be detected and listed.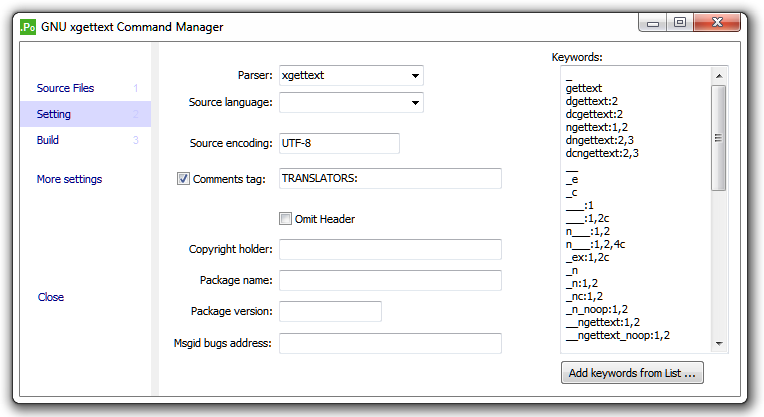 A list of related keywords will be included automatically.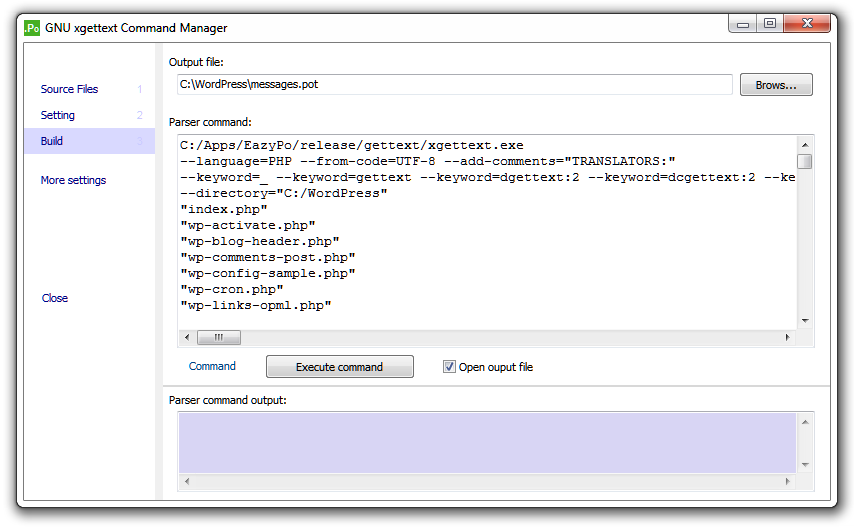 xGettext Command Manager will generate the command text. The command is ready to be executed.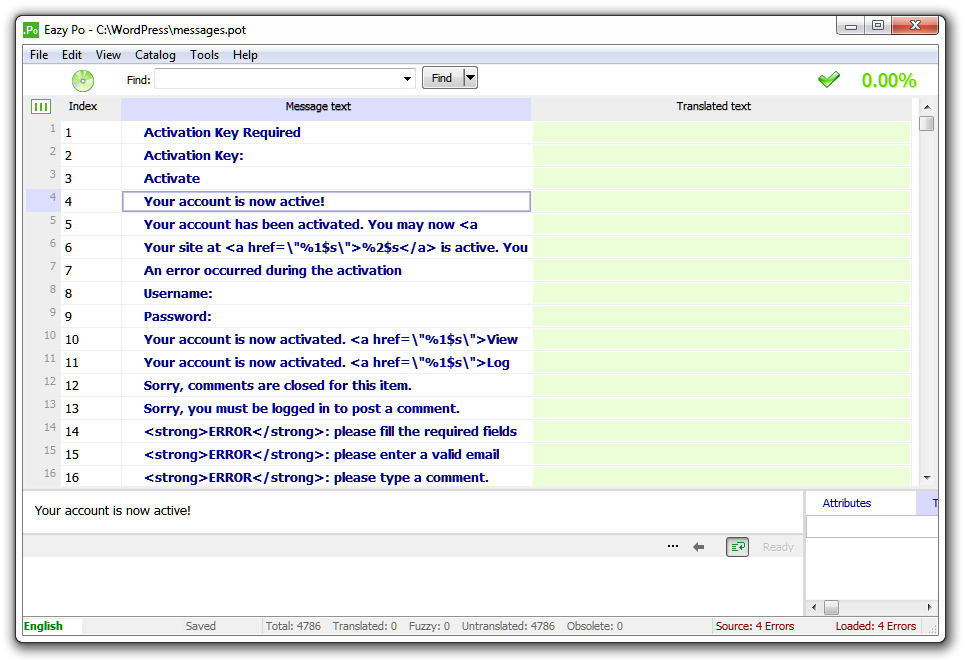 By executing the command, the new catalog will be created and optionally launched for your preview.

Still you can customize the command and set more options.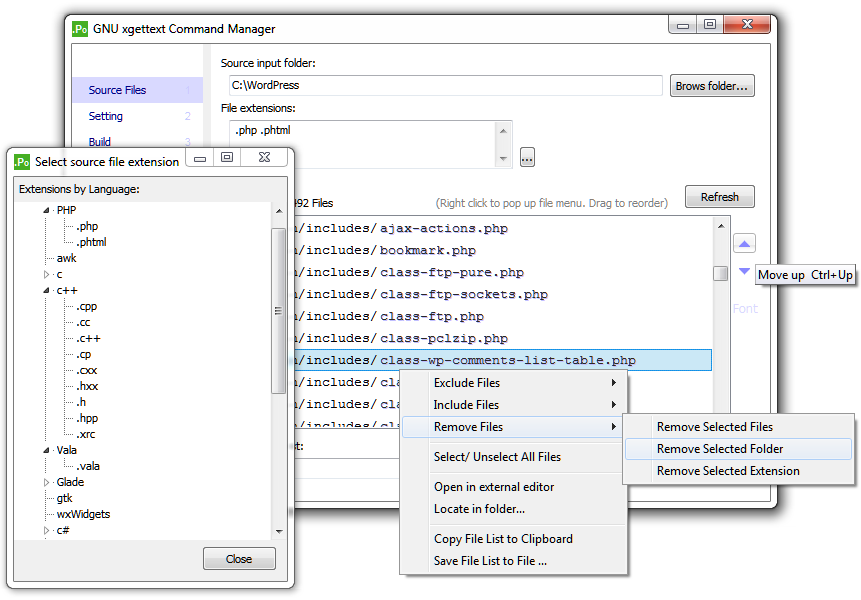 You can exclude certain files, or add more files from different folder using drag and drop. You can even define the order on which these files will be parsed.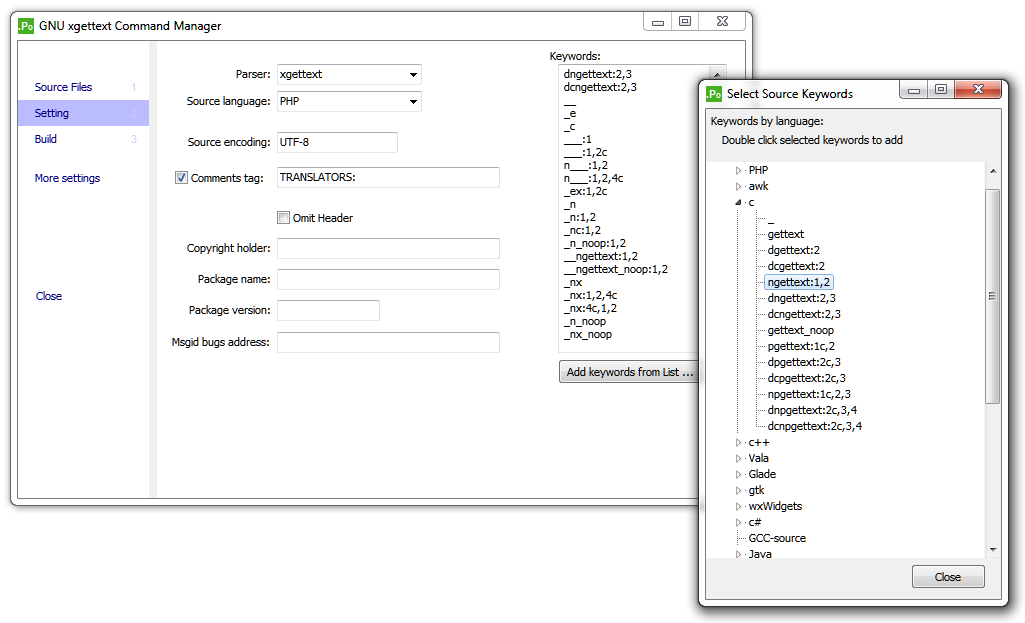 Set basic fields and options and customize the keywords by using the predefined keywords list.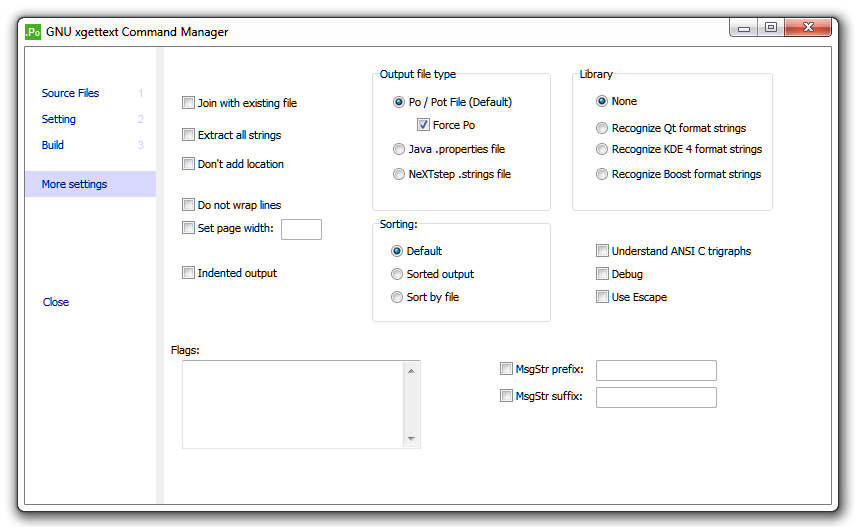 Get the most of the powerful xGettext tool and set more options to meet your advanced deeds.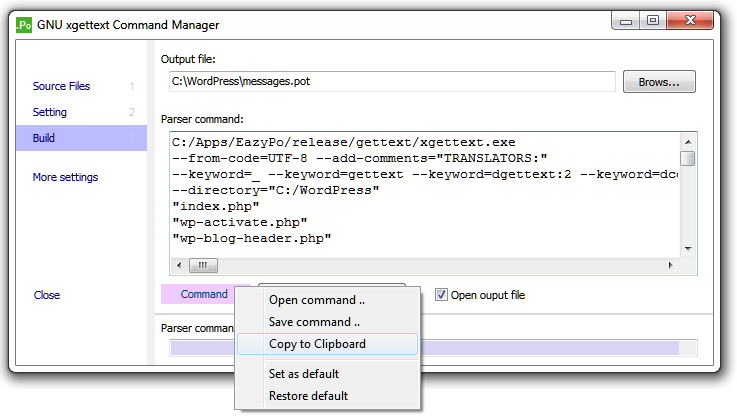 You can edit the generated command text directly for more customization. You may save your setting to use it later.