Manage Your Catalogs More Effectively

Organize your catalog file, keep it clean and fit. Remove no long wanted tags easily and quickly.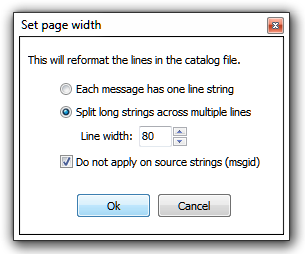 Normalize your catalog file and set the options for lines width.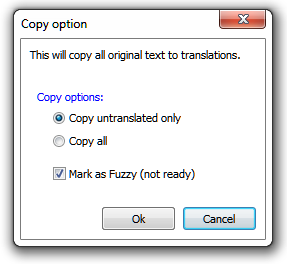 In some situations you need to copy all source text to target language, you can do it now in one click.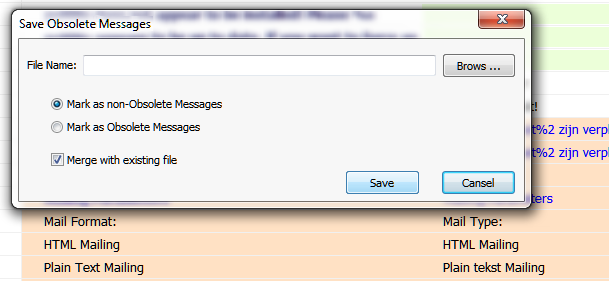 Don't lose your non-used translation and save them in separate file for later use.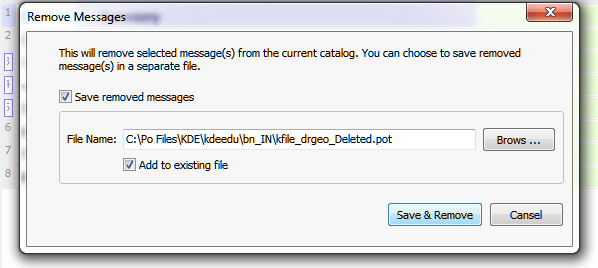 When you are preparing a catalog template for translators; sometimes you need to get rid of untranslatable or unrelated strings. You can do it now directly from within the editor.

Save selected messaged in separate file.