Edit your translations the way you like with confidence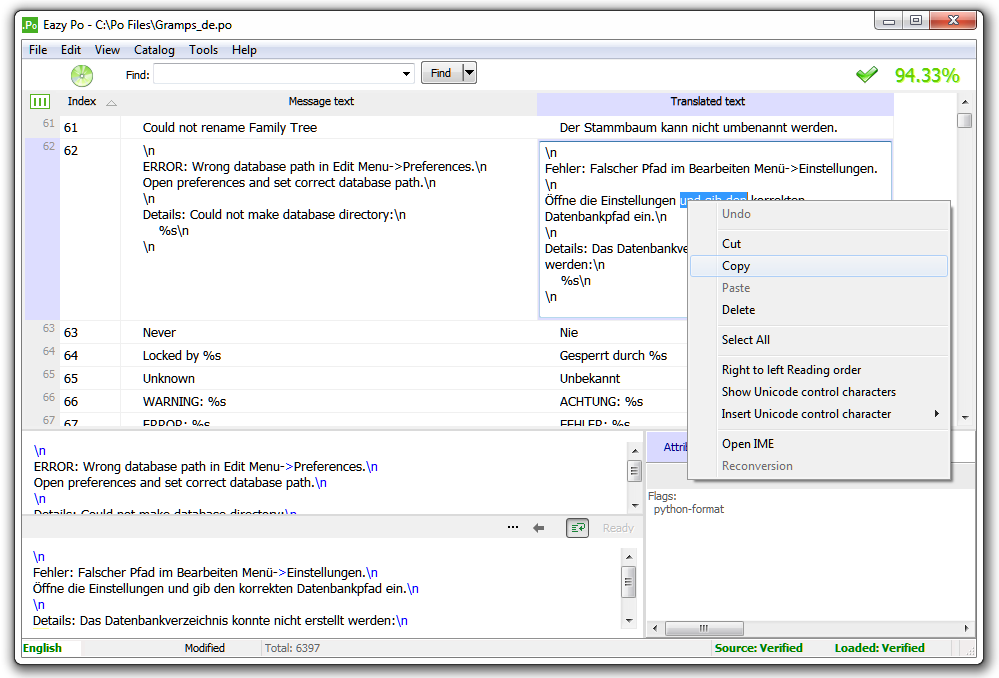 For more productivity; you can choose to edit translations directly on the table view.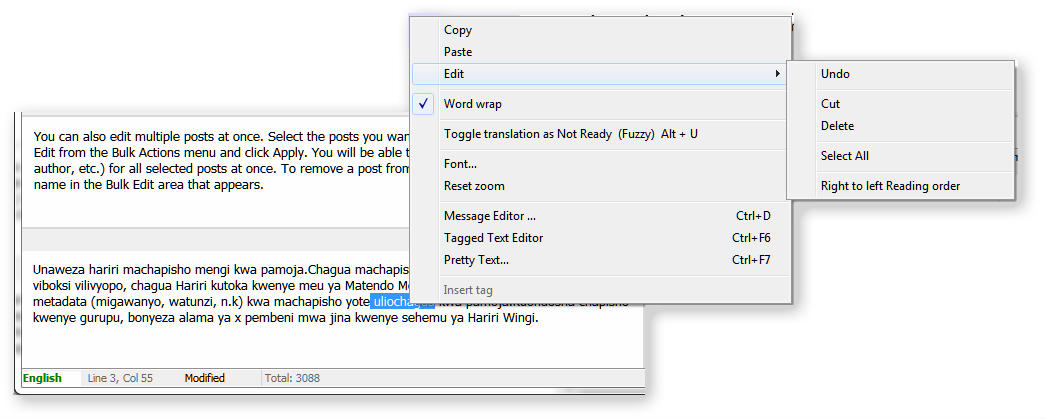 Or edit in the edit pane below the table view

Spot any formatting error in the translation instantly. Different in punctuation, tags, placeholders, numbers and double spaces are marked with different colors, so you can easily locate and fix.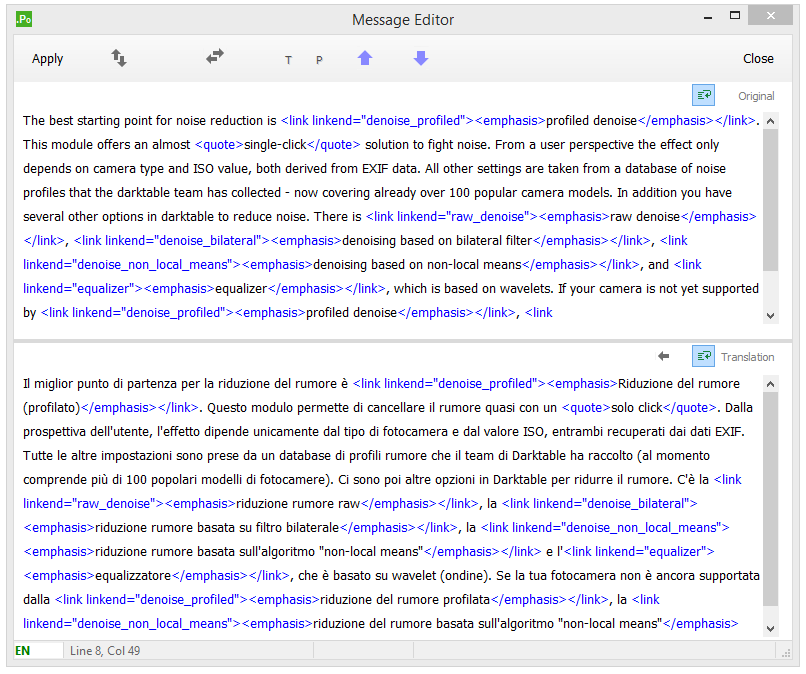 Long text can be edited with more ease and comfort with the special floating message editor.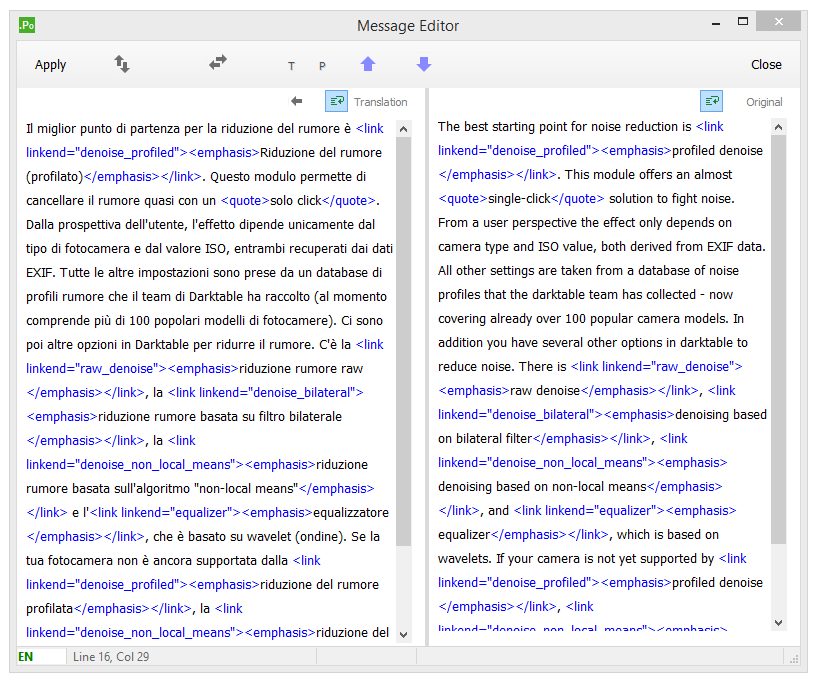 You can adjust the source and the target panes the way most convenient for you. Flip the panes horizontally or vertically so you can edit your translation with comfort.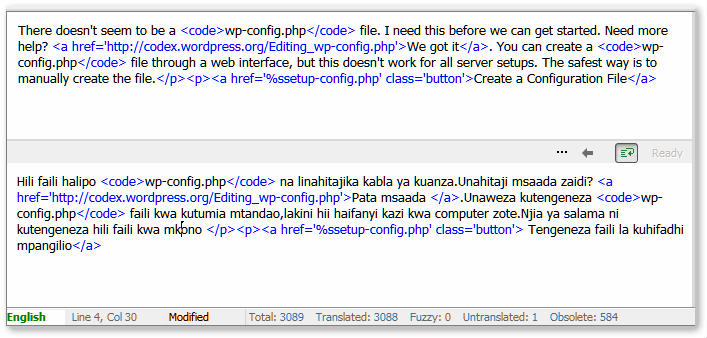 Tags are highlighted with different color, so you can identify them easily.

You don't have to write the tags yourself, they can be inserted via a shortcut key or by selecting from a list.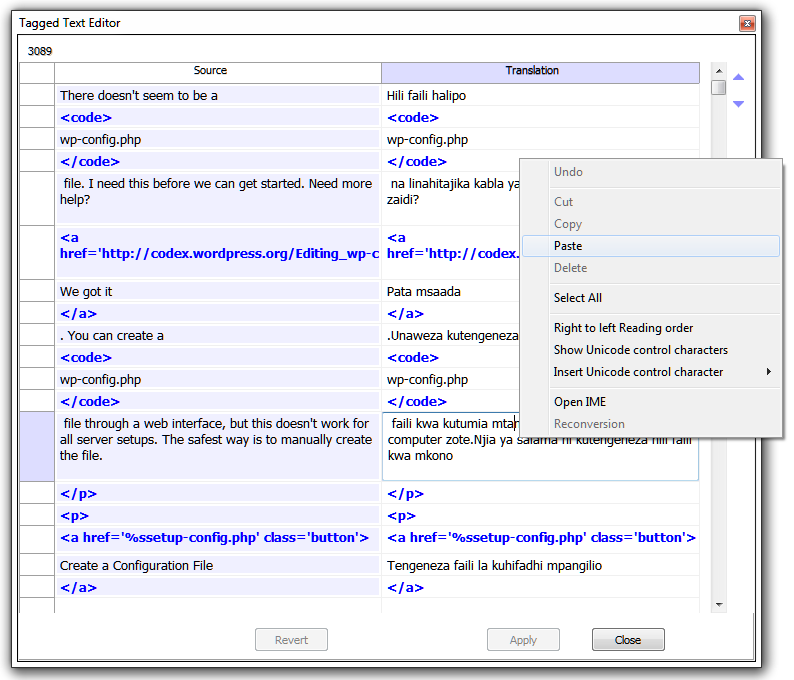 To simplify the translation of tagged text; Tagged Text Editor will separate the tags form other translatable text, and automatically copy the tags in your target translation. Editing will be more relaxing, you can consecrate on the translation while being assure that the tags are in right place and in correct format. Yet you can alter and move segment and tags the way is more convenient for your translation.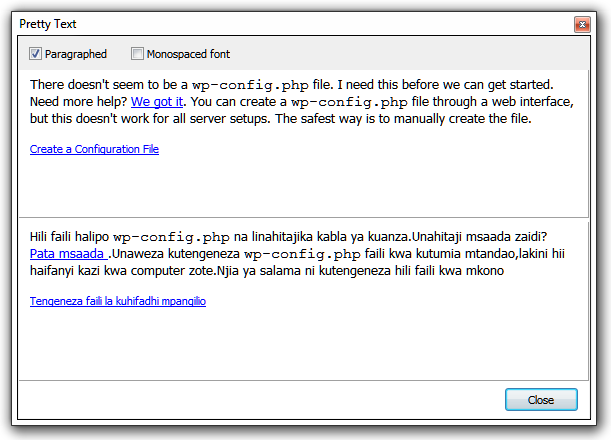 You can view your translation and see how the tagged text is presented and verify it against the source text.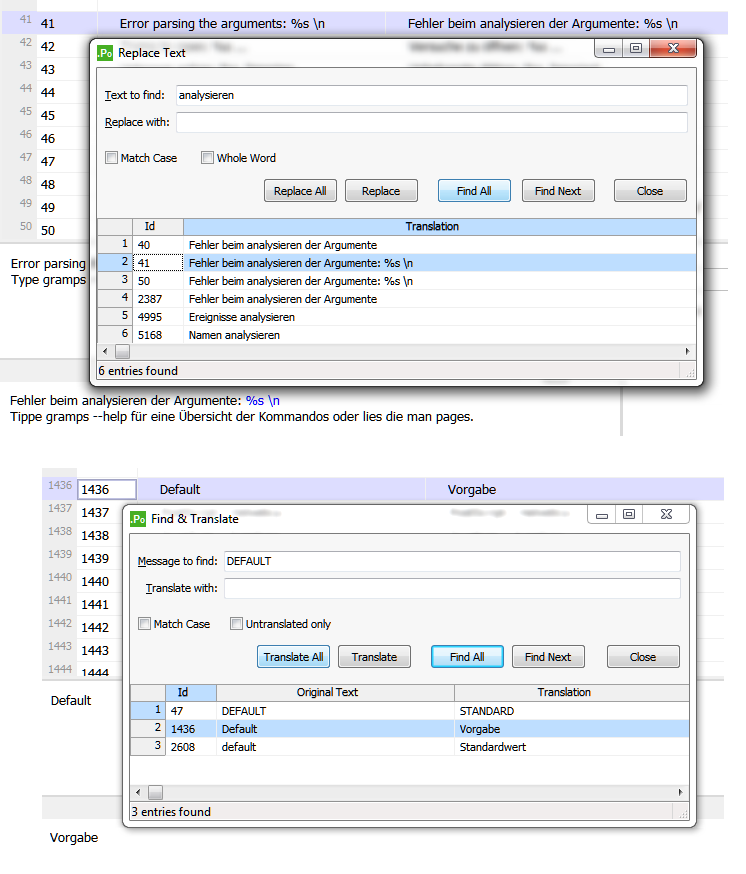 Use Find and Replace and Find and Translate to accelerate translation editing.